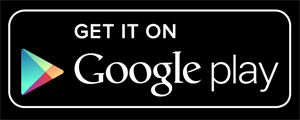 WinApp2FA http://goo.gl/171w0
Unlock the screen of your phone with your NFC empowered wristwatch: Tap, done!
Now you can effectively protect your smartphone with two-factor authentication (2FA) by adding your NFC watch as a possession factor.
How to unlock your smartphone with your NFC watch:
Ensure NFC functionality is activated on phone's setting parameters.
Tap the backside of your phone on the watch's topside each time you want to unlock your smartphone. that's it. Useful, simple, smart!
This free app shows how easy it is to protect your smartphone by using NFC technology. WinwApp 2FA can replace existing PIN/Password or combine with PIN/Password to enable a secure two-factor authentication (2FA) process.
Screenshots & Demo Video