REQUEST A QUOTE
Sapphire Crystal, scratch resistant with beveled edges on both sides, flat or domed as selected.
AVAILABLE NFC IC TECHNOLOGY INSIDE SAPPHIRE CRYSTAL:
- NXP ICODE SLIX (NFC Forum Type 5 Tag)
- ST Microelectronics ST25TA02K-P (NFC Forum Type 4 Tag)
- NXP NTAG216 (NFC Forum Type 2 Tag) available upon request
Note: NFC Forum (www.nfc-forum.org) has standardized five tag types (Type 1-5). Icode Slix is a Type 5 (ISO 15693) Tag. While tag types 1-4 exist since the early days of NFC definitions in ~2006, NFC forum added the ISO 15693 based Tag Type 5 (Icode Slix), recently in June 2015. This means in practice, that tag types 1-4 today are supported by typically all NFC devices, whereas tag type 5 needs to be tested. Typically Android and Windows Phone 10 can work with type 5 tags. However, there may be differences in chip types. E.g. while the ISO 15693 chip ICODE SLIX from NXP works on all Samsung Galaxy phone models, including Android 4.x, other 15693 chips require Android 5.x or 6.x to be properly recognized.

Patented Swiss Hi-Tech NFC Watch Glass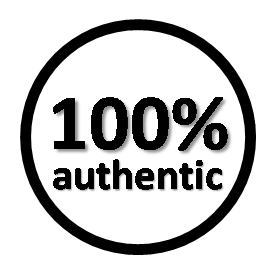 The chip inside watch glass is unclonable and tamper proof. It makes each watch glass unique & 100% authentic
Winwatch's NFC watch glass is a passive device meaning that it doesn't hold a battery and it's absolutely maintenance-free
NFC Forum Tag Types: To date, the NFC Forum (www.nfc-forum.org) has standardized five tag types (Type 1-5). These tag types differ in technical details like memory size and protocol, and typically cover more than one chip model per type. Learn more
Warranty:
international warranty: 2 years